Fountain Pen & Pencil Repairs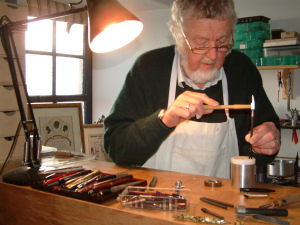 You can bring your favourite fountain pen or pencil on holiday with you and have it repaired or serviced.
Classic Pen Engineering was established in 1990 by Derrick Purser, having been a collector of pens for 30 years. He was trained by the late Arthur Twydle, a master pensmith with a lifetime of experience.
Derrick trained as an electro-mechanical engineer, and having worked in the precision area of engineering for many years, has a good background for fountain pen and pencil repair.
He specialises in the repair of vintage and modern writing equipment and covers all makers including Parker, Sheaffer, Waterman, De La Rue, Burnham, Conklin, Conway Stewart etc. If spares are no longer available he is able to make most parts and enjoys doing so.
Derrick offers a competitive and swift service, usually around 2 weeks, and would be pleased to discus any queries you may have.
For further details visit my web site and online shop www.classicpenengineering.co.uk
Contact Details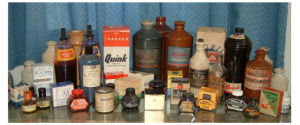 Derrick Purser
Classic Pen Engineering
Mains of Auchenfranco
Lochfoot
Dumfries, DG2 8NZ
Telephone- 01387 730208
E-mail derrick.purser@btinternet.com